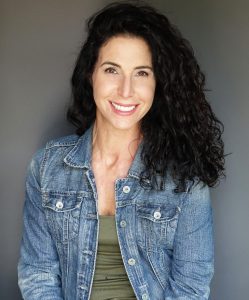 Susie Kreitman Taylor is a Miami Actress. She is currently building out her one woman show JEWBANA and is heading to Edinburgh this summer to premier it.
Susie K. Taylor is a stage and film actress who has developed several performance pieces
which depict in dance form the journey of the feminine through self awareness and indepth
examination.
These are:
Mittelschmerz: Winner of THE GALLERY PLAYERS a short play festival in New York
What If- an experiment in pieces an imersive theater piece at Art Basel in Miami
Power Bitches at Villians Theater in Miami
Bettie and Bunny.
She has also created a teaching method for actors and performers that is called
S.U.R.F. Which combines movement, music and performance to release emotional residue
hidden in the body. Finding flow through release the actor becomes new again and finds freedom in dancing thus impacting the very nature of the act itself.
A seasoned actor on screen through television and film, as well as on stage, Taylor has been involved in Sundance, Showtime, U of M, Broken Foot, City Theater and New Theatre.
Susie is a native of Miami and attend the New World School of the Arts, Penn State University, and Webber Douglas in Londen for her post-graduate work. Susie resides in Miami with her husband Stephen and their two sons.
In 2014, Susie began to question the concept of knowing oneself which began with her piece, "What If?" which evolved into the discovery of a method that she teaches today. It is used to motivate and inspire in order to dig deep into the archival soul records that shape and define people. This in turn allows one to reshape oneself through an acting performance.
​
The art of letting go is the basis of the S.U.R.F. process that Susie developed and teaches.The acronym stands for Song Undue Recast Flow, which combines movement, music and performance to release emotional residue hidden in the body. The ultimate goal for the actor or dancer, is to find flow….once that is attained, release occurs.
Release delivers the goods through feelings received by the viewer or audience. Additionally, a story is provided through Song, and by allowing the body to move without purpose and from the instinctual level, we allow for truth. Undue is evidenced through the performance via song and movement which totals a performance. Thus allowing a more comprehensive understanding of the story which essentially allows for revision of the story or Recast. Recasting ourselves as a different character through the idea of asking for forgiveness, releases the held trauma or negative experience ultimately resulting in FLOW.
Susie's background and training have prepared her for the level of professionalism and depth she displays in her performances today.
• High School: New World School of the Arts
• Undergraduate: Penn State University
• Post Graduate: Webber Douglas London
• Film/Television- Sundance, Showtime, U of M, Broken Foot
• Theater- City Theater and New Theatre and Juggernaut