grow where you are planted..it is nicer and easier and the end result is always sweeter.
I have returned to Miami with the play I ran in Edinburgh and it was better for the run..run run run as fast as you can….but in the end…it is being able to come home and want to that makes me happy.
Swamp Space Gallery hosted the event…standing room only and then some…a huge turn out a wonderful reception…and an art review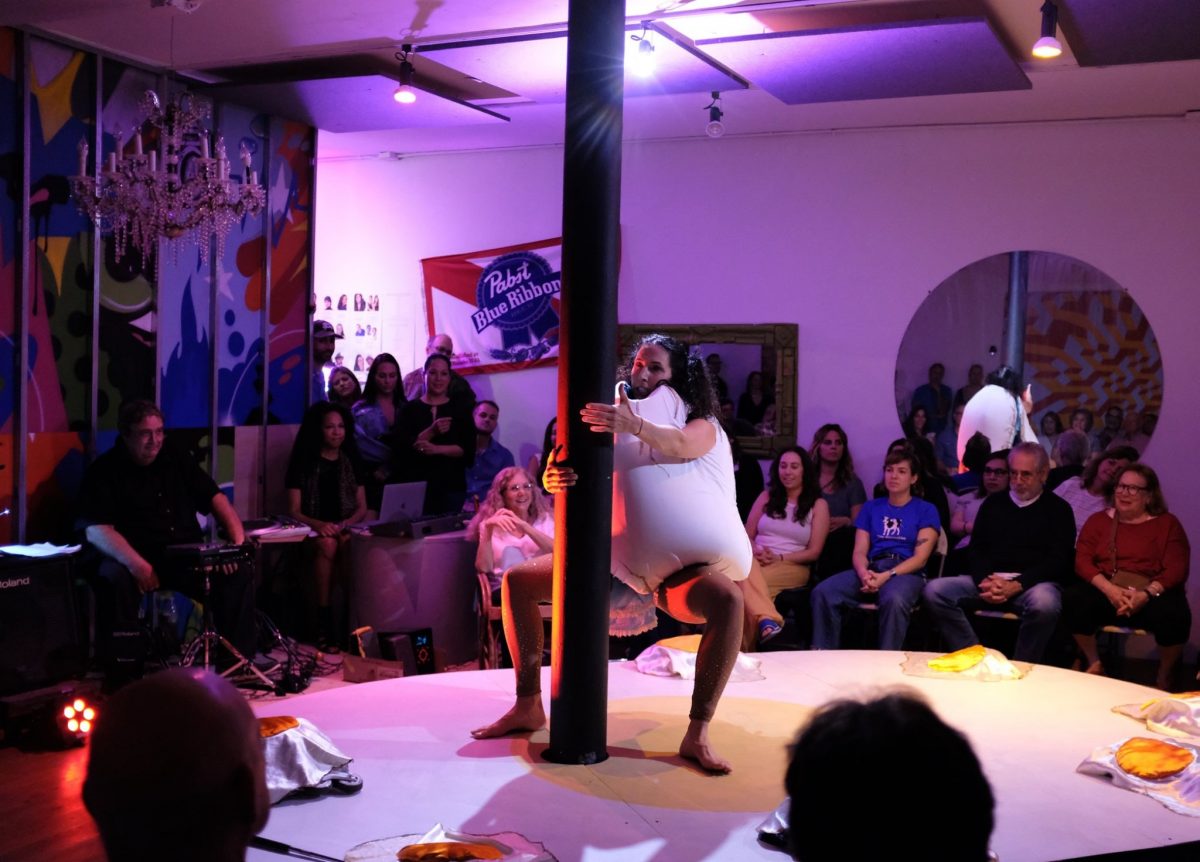 "
Los Bandidos del Arte added 14 new photos to the album: Jewbana @ Swampspace— with Jewbana and Nicolas Guillen at Swampspace Gallery.Yesterday ·
"It may be true that "all the world's a stage" but on the evening of 19 October 2019 that stage belonged solely to actress Susie K. Taylor in her epic monologue performance in "Jewbana" at Swampspace in Miami Design District. Jewbana was absolutely hysterical, contemporary and at the same time personal in that through the monologue, the actress was able to portray an array of characters including both her sons, her sister, her mother, mother-in-law, ex-husband and husband. Costume changes/character transitions were accompanied by the song from 1925, "That Girl Susie", with lyrics like "If you knew Susie, like I know Susie
Oh! Oh! Oh! What a girl…" While in fact, I did not know Susie, I felt like I did by the end of the show. Adding to the personal feel of the evening, many of the characters that she portrayed were either in the standing room only audience themselves and otherwise many audience members appeared to have a close connection to Susie and her life. 
Susie truly took us on a trajectory laced with a marijuna edible-related experience but I won't divulge any further details as you must see this heartwarming show for yourself!"
Next stop SOHO Beach House Miami