I AM UP IN THE BERKSHIRES.
A part of Massachusetts that my parents have been coming to for 20 years. I love it here. There is a huge artistic community and days can be filled with creative observation.
But this summer of 2020 is more of an empty vessel for creativity. Nothing to go see or hear or watch.
Behind my Mother's back porch, a home is being built. A saltbox home in black with a black tin roof and huge pane windows. A simple clean home being, with ladders and construction items finishing it up. I began to observe it as I would any other creative production the Berkshires offers, but this time I engaged.
I started to take photos of the process. The process of building a home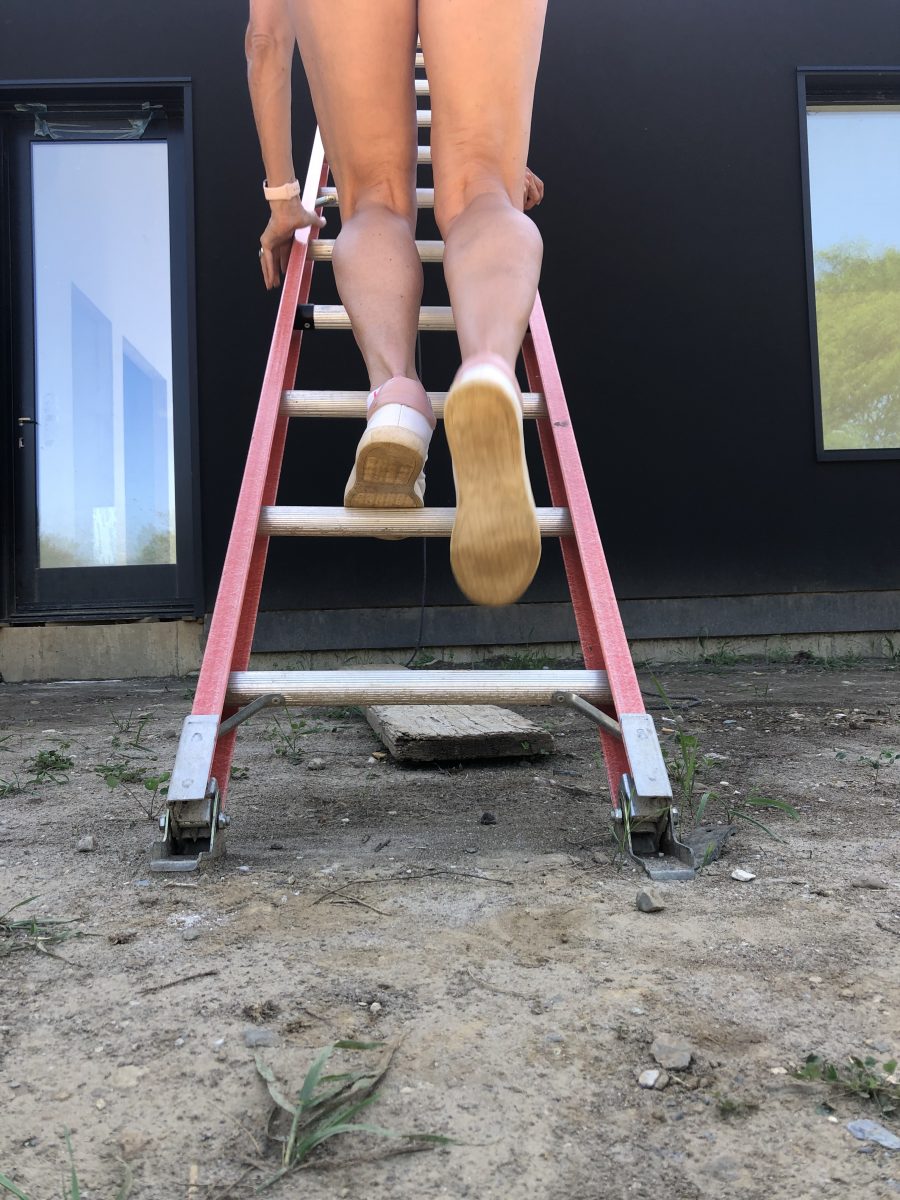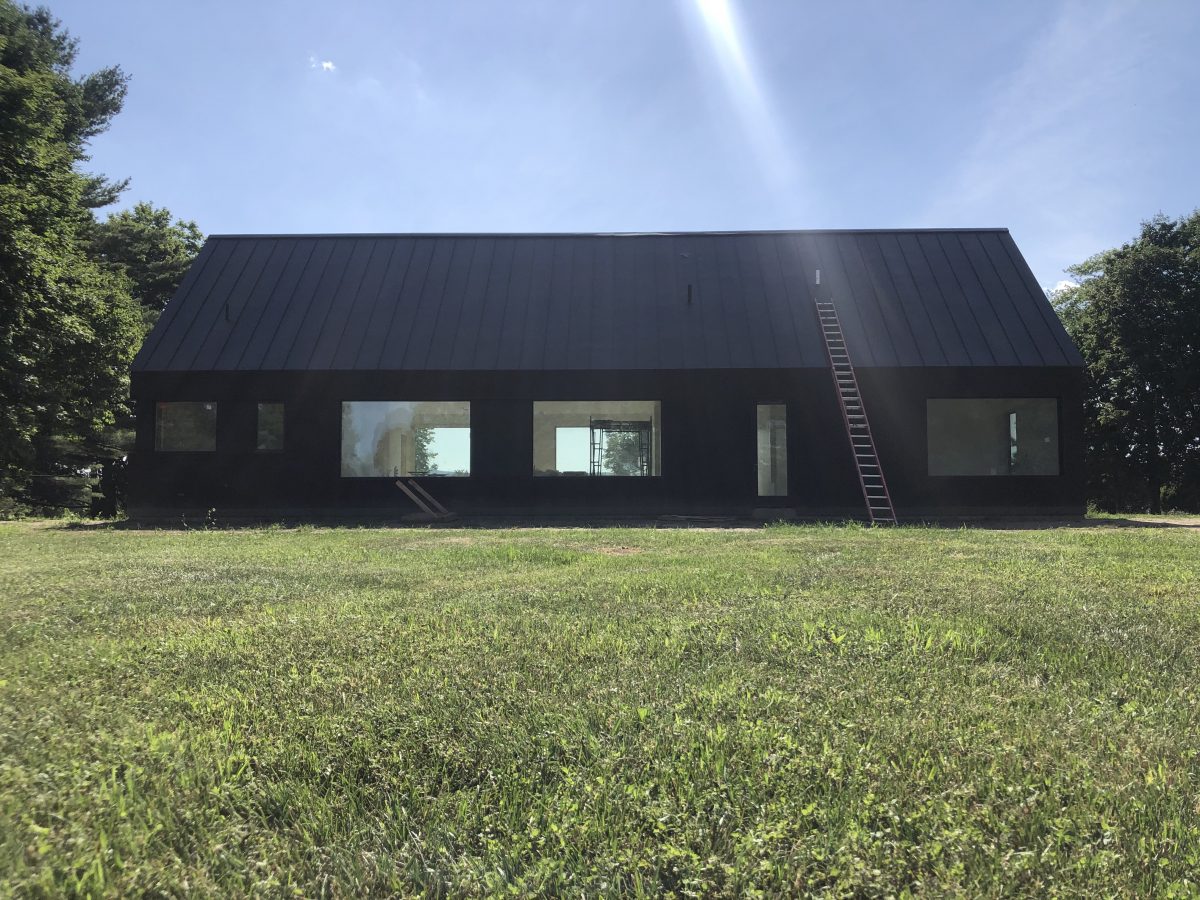 I was turned on creatively by this building – clean lines- nothing and everything- open and vulnerable.
I get this house. I am this house. And I began to move with it and even venture into the empty pool.
trespassing was not on my mind.
My mind was filled with swarming butterflies.
I have learned that I love architecture.
I love it…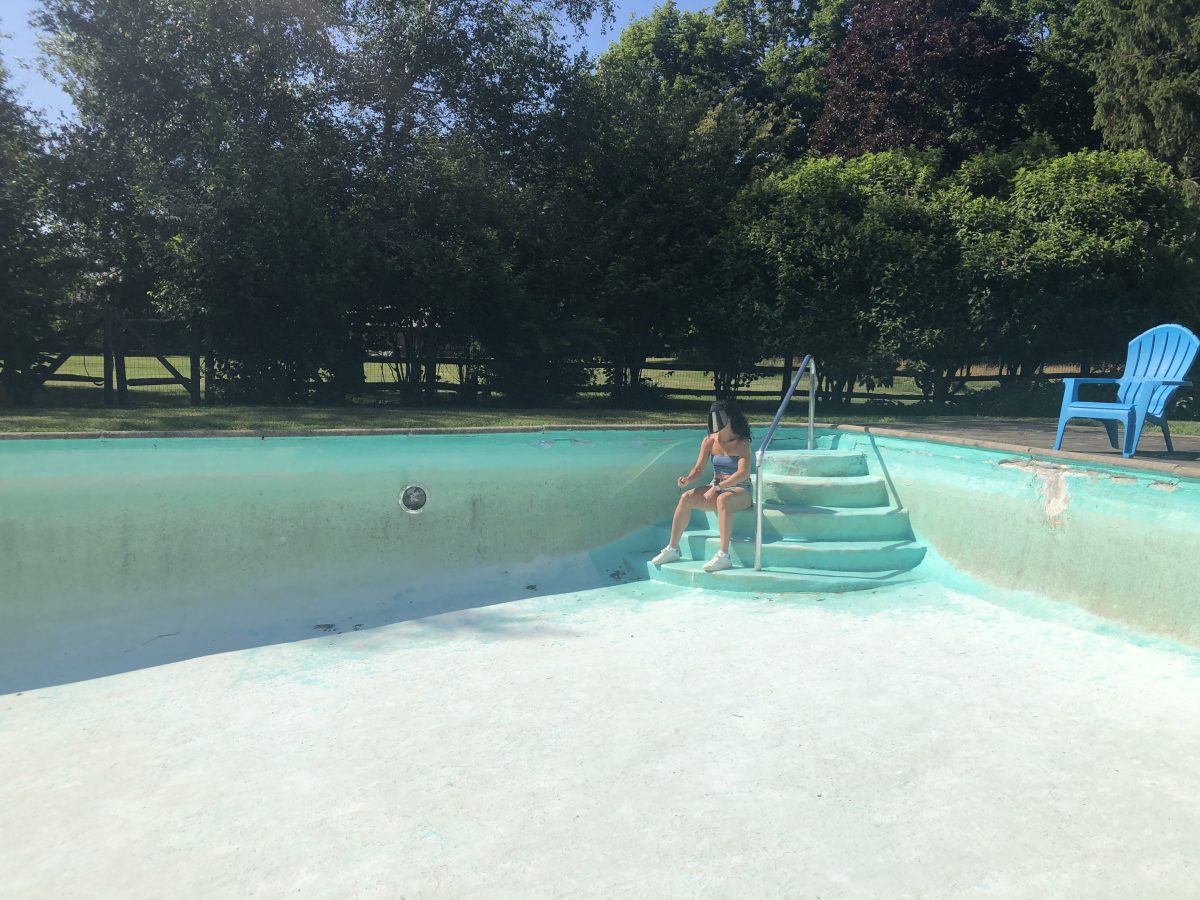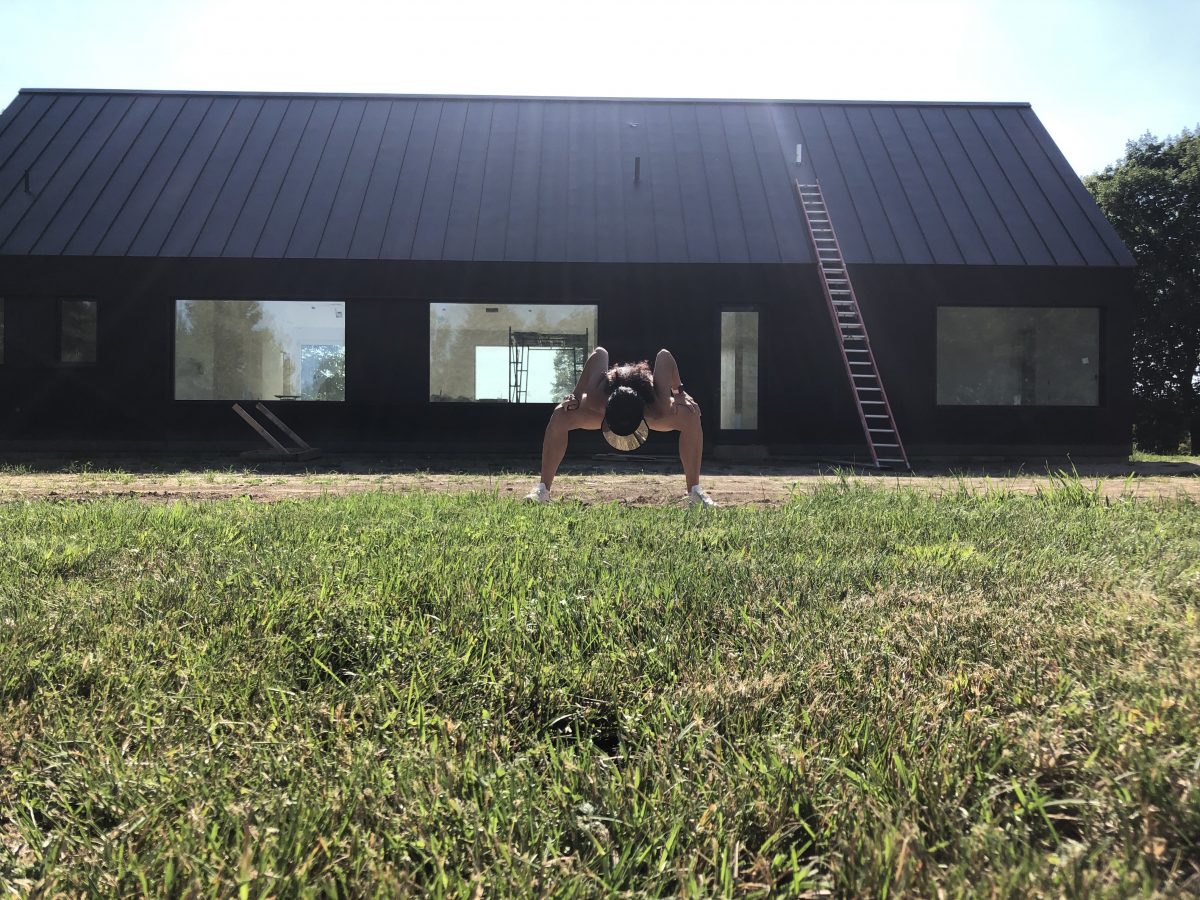 I spent a week in this love affair.
Then I ran off to the basement of my Mother's home. I found my movement class again and started recording pieces.
It had been months since I was able to move. My creative juices were desolate, dry and scorched.
My movement became me and I took my practice to the backyard and began to work out there.
I worked with a red lawn chair. a yellow Hammock and then …this tree.
I have looked this tree everyday but I had never truly seen it. It was planted 13 and a half years ago to mark honor of the birth of my youngest son, Mason.
It is, as I have learned, a loving, kind, open and playful tree. Just like Mason. I thought I'd just say hi but that hello has lasted several days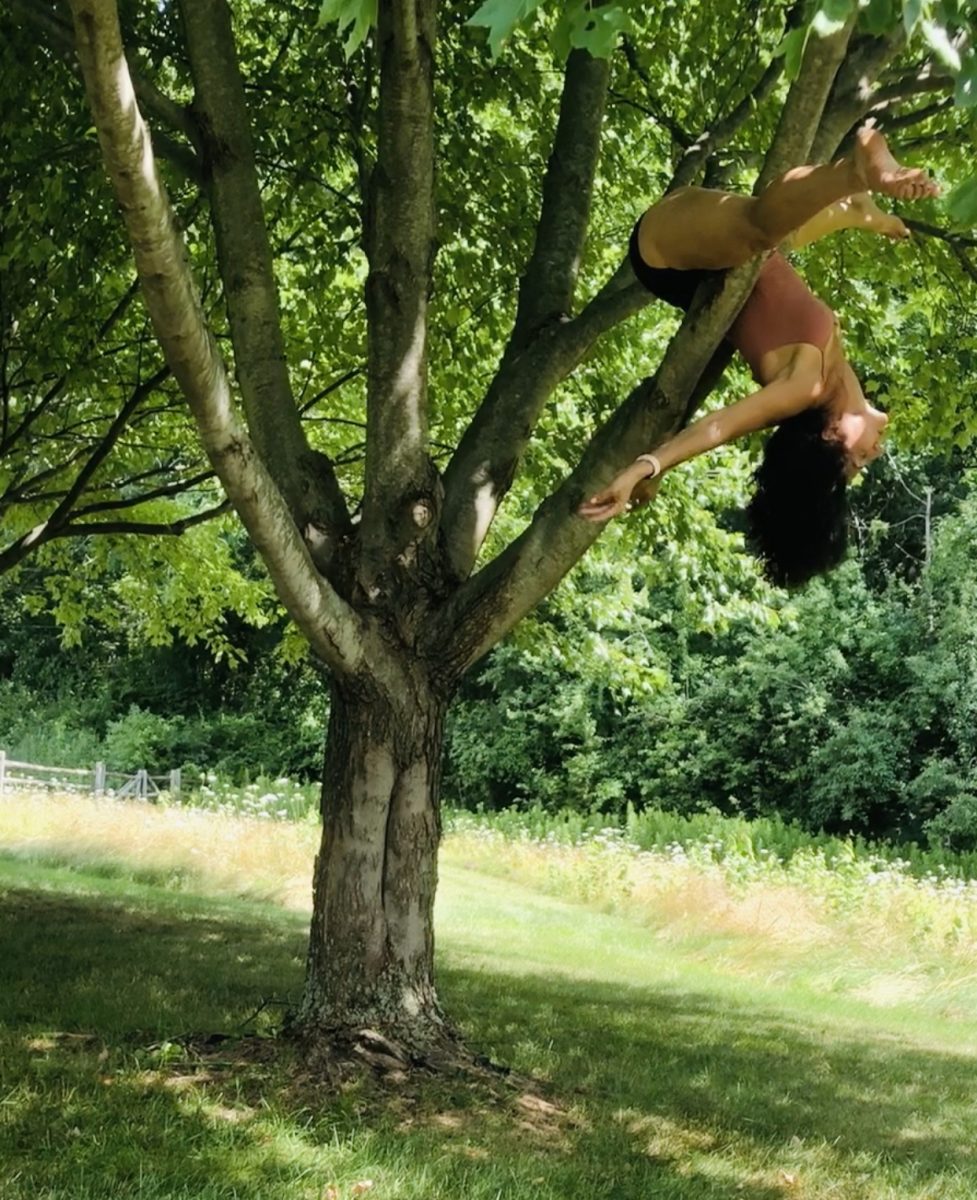 Moving through a tree with sensual exploration.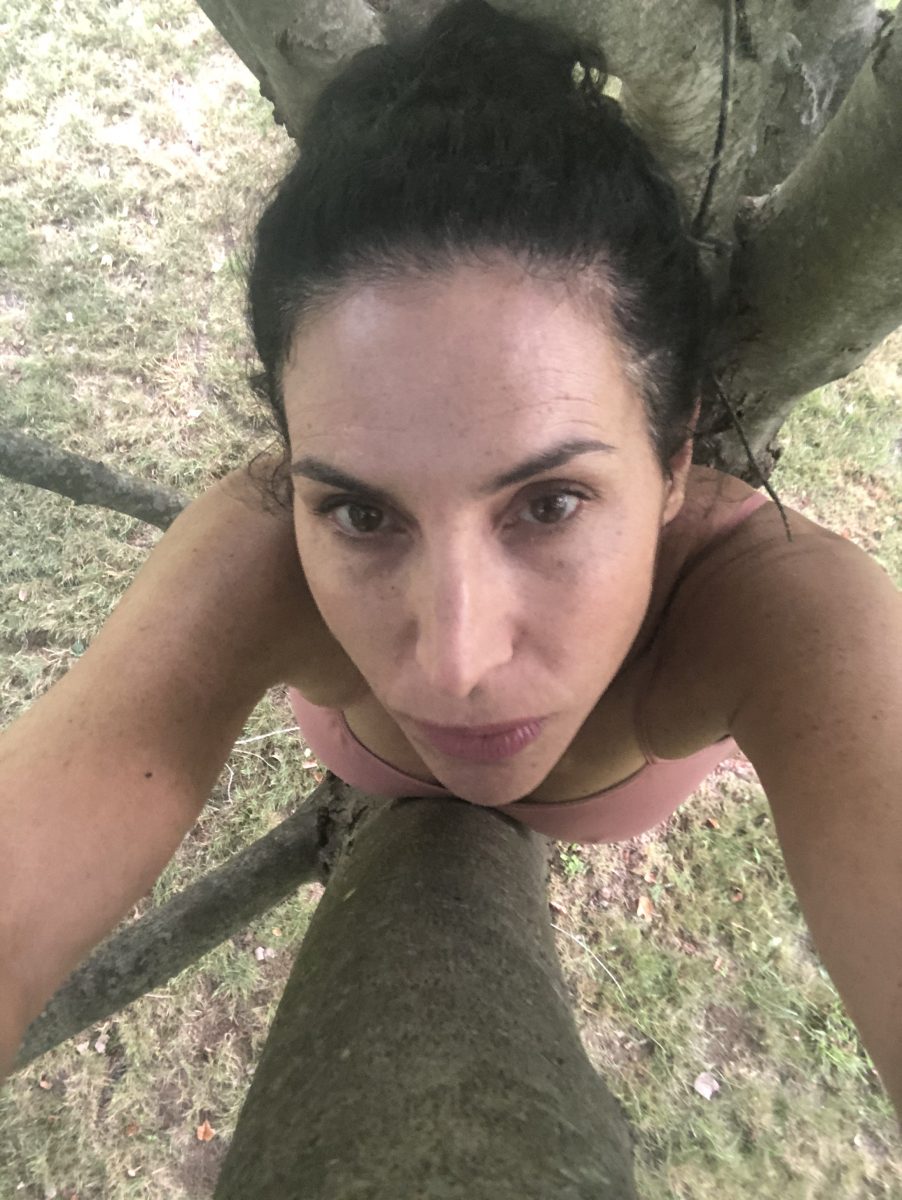 This tree it nature – the creator of all – mother earth – and I am her child learning to navigate her beauty and in that..owning my own.