Hard to keep my grounding. I begin – i motivate myself. I inspire myself and then I say hEY- come play and you do and then you change the rules and I think..well this once and then twice and then I am not inspired or motivated at all. My game I created has been usurped by your game you made of my thing.
And yes, you told me about the game, yes you showed me the game but I made it mine before I made it ours and WHY WHY when you begin to play. Anything that I have learned to PLEASE in the past begins to play do I become APEASING.
I am so over it…I must work only with the women? STILL? WHY?
Can i not hold my ground in a conversation with an ALPHA male…oh KAMALA teach me how you look and with what words you sway.. SWAY
I have no desire to sway. I am truly only interested in…GOOGLE SEARCH FOR A WHIP
I FOUND ONE
Part of a circus tamer costume…description. Learn to tame the circus…tame the circus…tame the circus.
I purchase the costume…Wihip is not included. I add it…Honey-bear finds a discount…I purchase it…for Halloween.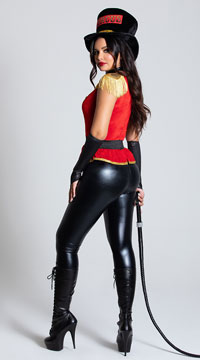 No for my work in my room on myself…A circus tamer.
I am still trying to do what I started to do 20 years ago..
SPEAK- STATUE-SPEAK
Lead with love and kindness
BUT MTFKER.LEAD
A whip.
It is part of the conversation.
Leading with lightness with authority and as my housekeeper wise woman mentions- with a little fear..
I haven't added that ingredient in correctly. I put it on first and I can't hold it front in center but if it is added…a side held WHIP of a WARNING
I'll play.
I will be part of the game.
I will own the rule book and the punishment for the missteps.
I trust myself to be kind when possible and to be stern when needed.
A whip/
i await you